Celebrity News
Twilight Convention Coming to Burbank This Weekend!
October 31,2012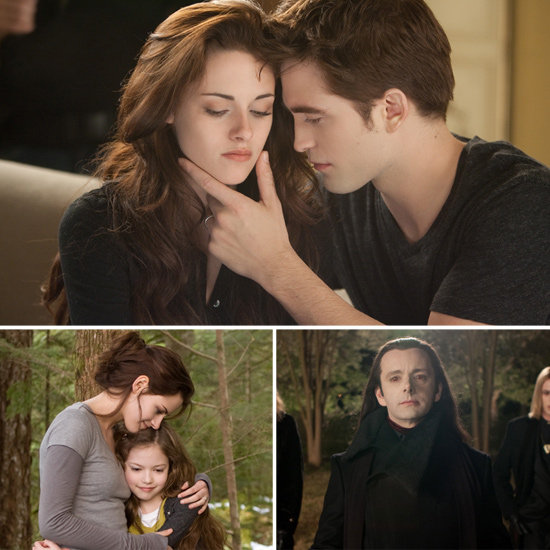 Creation Entertainment brings The Official TWILIGHT SAGA Fan Convention to Burbank for one final event, Saturday and Sunday, November 3 and 4. This special weekend will take place at the Burbank Airport Marriott Hotel, 2500 North Hollywood Way, Burbank, 91505. The Official TWILIGHTSAGA Fan Convention will offer attendees the unique opportunity to involve themselves in all aspects ofTWILIGHT. This weekend gathering will feature on-stage appearances by TWILIGHTcelebrities, exclusive footage screenings, panel discussions, TWILIGHTthemed parties, musical performances, costume and trivia competitions, auctions, autographing, merchandising, and photo opportunities,TWILIGHTmerchandise and more. Special on-stage appearances by TWILIGHTstars will include: On Saturday, Peter Facinelli(Dr. Cullen), Charlie Bewley (Demetri), Tinsel Korey(Emily), Julia Jones(Leah Clearwater) and BooBoo Stewart(Seth Clearwater); on Sunday, Gil Birmingham(Billy Black), Alex Meraz(Paul of the Wolfpack), Casey LaBOW(Kate), Bronson Pelletier(Jared of the Wolfpack) and BooBoo Stewart(Seth Clearwater). Hosting this weekend's show will be Hilly and Hannah Hindifrom The Hillywood Show, a YouTube hit who are known for their hilarious spoofs from various movies. They will also be performing skits, posing for photos and adding to the weekend of fun! The fun will be kicked up a notch with a Saturday Night Cullen Wedding Reception Party, where attendee can dress in their finest vampire attire and dance the night away. A separate ticket is required for this event. General admission tickets are available in advance through
www.twilightconvention.com
and at the door for $20. Show hours are Saturday, NOON – 6:30 PM and Sunday, 11:00 – 6:00 PM. Tickets to the Saturday Night Cullen Wedding Reception Party are $69. Will you be going to the Twilight Convention? Comment below and let us know!
Comments(0)